Post by wildcats0075 on Dec 20, 2018 6:41:24 GMT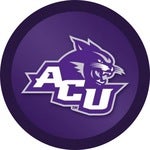 I also heard through the grapevine that ACU has signed Anthony Bryan, from South Walton HS in Florida. This is a high quality signing for ACU. Bryan trains as a decathlete with one of the best youth level decathlon coaches in the country - Willie Parker. At his district track meet in Florida last year, Anthony won the 110H, pole vault and long jump (a GREAT combination of events for an aspiring decathlete.) He has already competed at the national level -- as a 15-year old, he got 2nd in the national Jr Olympic 15-16 Division decathlon with a good score of 6,353. Last winter, he got third at the prestigious New Balance Indoor Nationals pentathlon. What was the level of competition there? Anthony was the only HS junior in the top 5 -- the 1st place guy (Kyle Garland) signed with national champion Georgia; the 2nd place guy (less than 100 pts ahead of Anthony) signed with USC; and the guy who finished 50 points behind Anthony signed with Penn State. That tells you a little about this kid that ACU signed.
When you look at his times/marks prior to ACU, it is obvious that Anthony is a talent! PR's in the 10 events of the decathlon: 100 (11.41 -- probably his weakest event); 400 (52.13); 1500 (5:15); 110 hurdles (14.42 - one of his best events); Shot put (44-5); discus (130-1); Javelin (136-1.5); HJ (6-2); LJ (22-4.5); and the pole vault (14-3.25). The PV is usually one of the toughest events for a new decathlete to learn and Anthony is already a good HS vaulter. I am really excited about ACU signing Anthony Bryan.
Anthony sounds incredible. Any idea how a kid in Florida made his way to ACU without being picked up by some SEC or Big 12 school?